The Remarkable Journey of Leonardo's Inscrutable Masterpiece
Leonardo da Vinci's portrait of Cecilia Gallerani, known as the Lady with an Ermine, is one of Poland's national treasures, but the painting has had an extraordinary history. Dr Darius von Güttner, Principal Fellow (Honorary) in SHAPS, tells us more in an article republished from University of Melbourne's Pursuit.
Over a decade ago the Czartoryski Museum in Kraków closed its doors for extensive renovations.
The ambitious project included covering the Museum's courtyard with a glass and steel roof. Fraught with difficulties from the beginning, which included a change of the ownership for the Museum, the project finally draws to a close this year.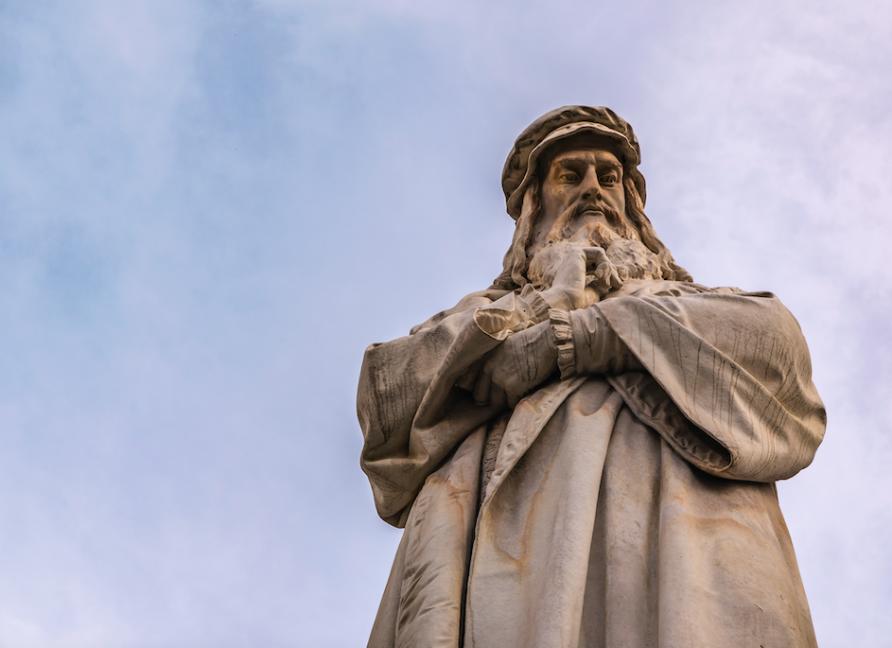 The Museum will re-open on 20 December and among the treasures on display, the prime position will be occupied by one of just four of Leonardo's painted portraits of women – the portrait of a Lady with an Ermine.
This masterwork was created ten years before Leonardo turned his attention to another enigmatic subject and painted the Mona Lisa.
For the Lady with an Ermine, da Vinci poses her body facing left. Her face and neck are framed by the darkness of the surroundings. She turns her head as if she heard her name being said. She listens without speaking.
A juxtaposing movement captured on canvas – is she smiling?
The snow-white animal in her arms follows her gaze, caressed by her hand. Otherwise known as a stoat or a weasel, an ermine's coat turns brown in the summer but its winter coat is pure white with a tip of its tail black. For centuries it was the exclusive fur for royal robes of majesty representing 'moral purity'.
Writing before his death in 1492, the Italian poet, Bernardo Bellioncioni, admired Leonardo da Vinci's portrait, suggesting that Nature herself was envious at such a faultless depiction of Cecilia – "one of Nature's stars … whose lovely eyes cast the sun into dim shadow".